Beschreibung
The CO2-Logger complete package comes pre-assembled – ready-to-use – and allows you to log the CO2 levels of your direct environment.
Our newly developed module enables accurate and exact measurement of carbon dioxide (CO2) levels indoor, outdoor, stationary and mobile.
The set includes a new PCB board, the SCD30, and a real-time clock, enabling your Pi to accurately measure carbon dioxide emissions in- and outside.
The kit to install the Sensirion SCD30 CO2 sensor to your Raspberry Pi.
Applications
Satisfy your curiosity
Monitor your CO2 exposure
Explore your environment
Control indoor air quality
Upscale your productivity
Report on climate
Key features
Hardware
Printed circuit board
Connect the SCD30, RTC and LEDs to any Raspberry Pi
SCD30 – sensor module
CO2 sensor from Sensirion to measure real CO2 values
Real-time clock
DS3231 module ensuring accurate data logging (CR2032 holder)
Raspberry Pi Zero/Raspberry Pi 4 (produced by the

Raspberry Pi Foundation)


Small but capable computer useful for various applications
Choose to include an SD-card and you will receive our ready-to use Raspbian image.
The image has the Prometheus Data Base installed and configured for the SCD30.
Our web front-end based on Angular immediately shows the current CO2-levels.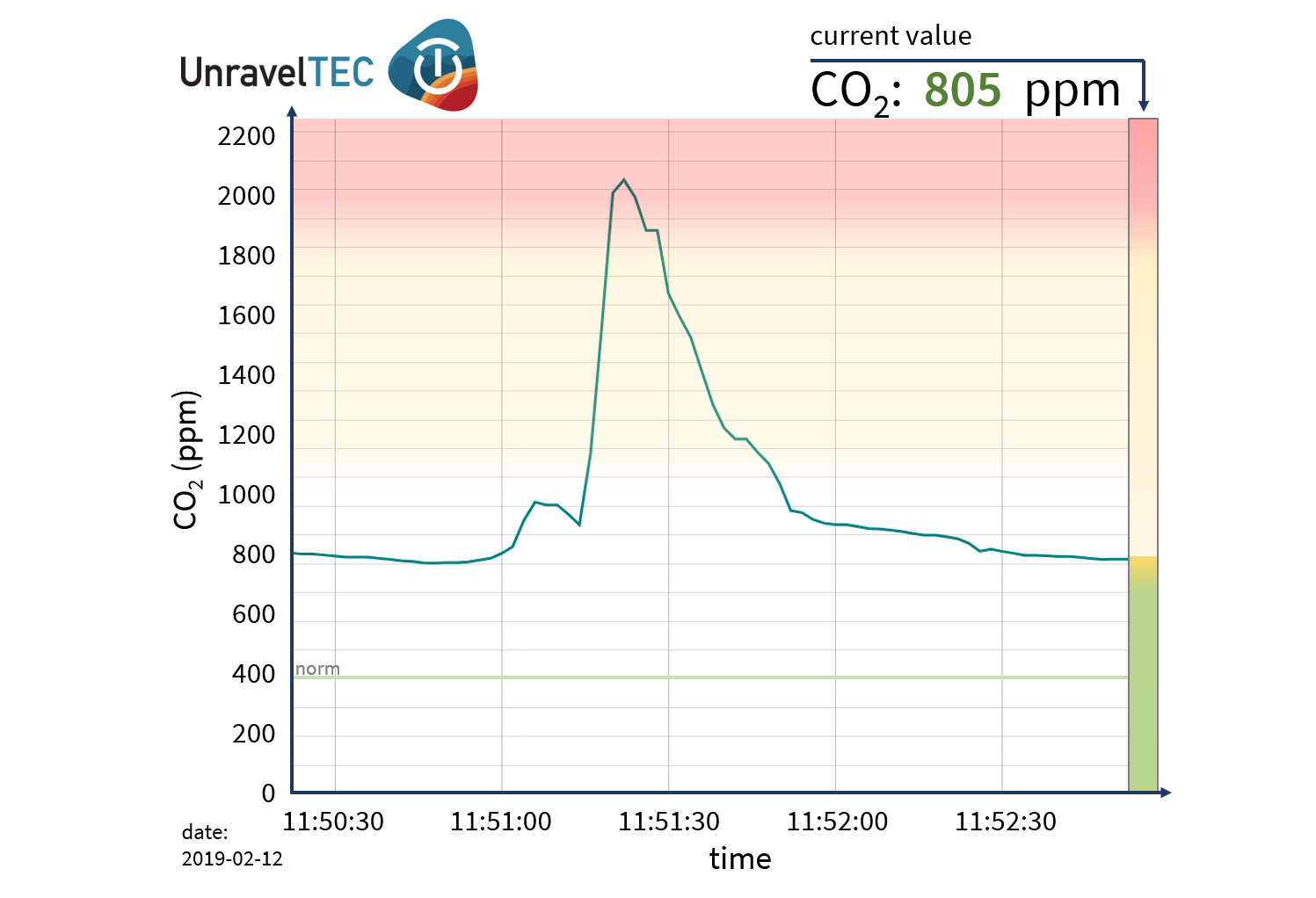 Are you particularly skilled and creative? Enjoy the sensation of creating your own style of data visualisation by adapting our Open Source Code on GitHub.
Software
OS based on Raspbian (WIFI-hotspot configured)
IoT ready for your smart home, supporting this protocols:

MQTT
Azure IoT-Hub (via MQTT)
ul2
Everything comes soldered, mounted, and ready-to-log. 
Get your CO2 logger, enhance your senses, and explore your environment.  
Additional components
LEDs

8 RGB "DotStar" APA102-LEDs (SPI level shifter included)
Connector for additional chained LED strip (not included)

2 push buttons (one preconfigured for shutdown)
External connectors

I2C interface
UART
GPIOs
Through-hole pads for the outer header row (5V, GND, UART, 8 GPIOs)

Headers

2×13 female (for Raspberry)
1×4 male (connecting the SCD30)

M2.5×11 brass spacers
4 torx screws for mounting it to a Raspberry Pi Zero
All required basic electronic components, like resistors and capacitors
Optional components
Particulate Matter Sensor:
connected (cable included)
Ambient Luminosity Sensor:
Air temperature sensor: DS18B20
If you need any additions, like a housing or LED-Strip for visualizing sensor levels, just contact us directly at info@unraveltec.com!
We provide you with an easy-to-use and fun solution for your curiosity and health-awareness.
Get your Raspberry Pi sensor to test CO2 levels and to identify and eliminate CO2 emissions.
The package comes with all required components, soldered, mounted and ready-to-log.

Disclaimer
With our devices we indicate the CO2 content in the air and recommend ventilation. This reduces the risk of infection. A reduced residual risk cannot be excluded. It is of course still possible to become infected if, for example, other hygiene measures such as hand hygiene, keeping your distance and wearing a mouth and nose protector are not observed.
We do not take responsibility for any infections that may occur despite the use of our equipment!